Eye Nut DIN 582 are generally used as a removable lifting point where a rated nut can be utilised. Also can be used as a termination for chain, wire rope and other assemblies where required.
• Made from C15 carbon steel with zinc plated finish,manufactured with a standard larger eye. Only availablein metric thread sizes.
• Conforms to DIN 582, marked with working load limit in tonne, nominal size in millimetre, quality grade, batch numbered and supplier identification.
• Proof tested to 2 x working load limit and minimum breaking force of 6 x working load limit.
• Test certificates are available upon request.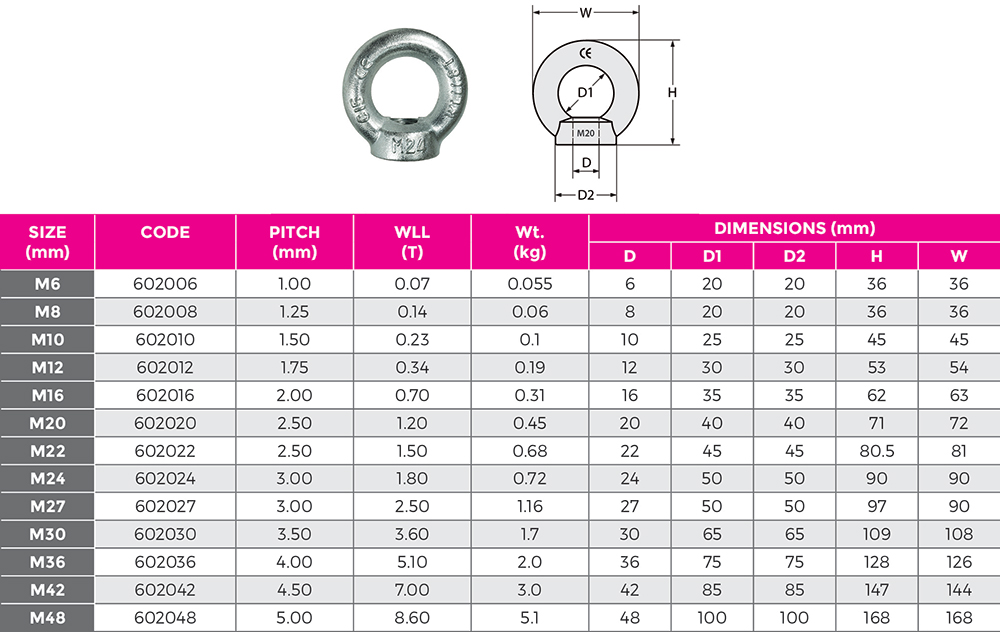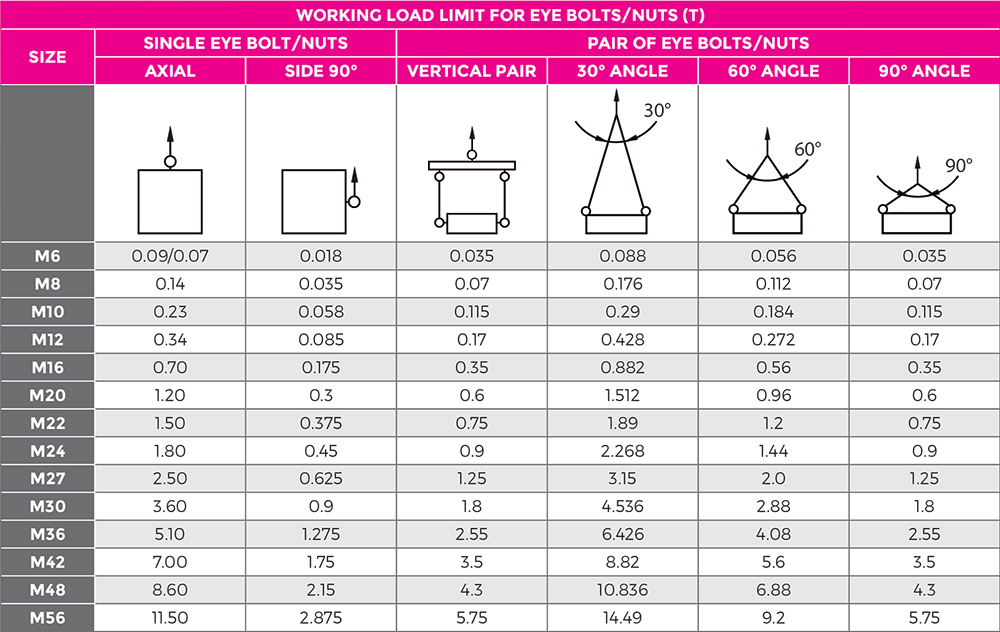 Gatchemo

Published Thursday, 22 October 2020

Little rippers. I found these at my local bolt supply place after another company stuffed up my online order of there more expensive part. The Austlift eyes are excellent, very reasonably priced and come with inherent safety factor of 6, which is beaut as I can take the SWL, times it by 6 and divide by 10 to get my SF 10 for lifting people. Charts for multiple applications ratings are also very handy.